DWFollow
US defense chief Austin in Iraq before 20th war anniversary
Story by dw.com • Yesterday 9:33 PM
98
Lloyd Austin said he was "optimistic" about the future during the unannounced visit. Iraq has endured two decades of chaos and bloodshed since the US toppled Saddam Hussein.
Secretary Austin's visit is seen as a signal of support for PM Sudani's resistance to Iranian influence in Iraq© Iraqi Prime Ministry Press Office/AA/picture alliance
US Secretary of Defense Lloyd Austin made an unannounced visit to Baghdad Tuesday, where he met with Iraqi Prime Minister Mohammed Shia al-Sudani, saying he hoped to "strengthen and broaden relations" on the eve of the 20th anniversary of the US invasion of the country.
Austin told Sudani US troops were "ready to remain" in Iraq at Baghdad's invitation.
"I am optimistic about the future of our partnership. The United States will continue to strengthen and broaden out partnership in support of Iraqi security, stability and sovereignty" Austin said as he spoke to reporters after meetings with Prime Minister Sudani and Defense Minister Thabet al-Abbasi.
Prime Minister Sudani conveyed to Austin Iraq's shared desire to "strengthen and consolidate relations" with the US. He also stressed his country's commitment to "maintaining balanced relations with regional and international powers."
Iraq has been mired in violence and political division since the US invaded in March 2003© Karim Sahib/dpa/picture alliance
Why are US troops still in Iraq?
Though Iraq announced the official end of combat operations in late 2021, some 2,500 US troops are currently stationed there to provide training.
Austin said it was important that the US "be able to operate safely and securely to provide this vital work."
Austin also made a point of thanking Sudani and Abbasi for "their commitment to ensure that the coalition forces in Iraq." He added that Iraq "will be protected from state and non-state actors."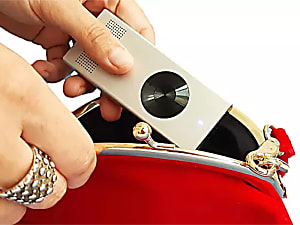 Continue reading