Yesterday 10:01 AM
3
Al-Shabaab militants on Tuesday attacked a military base in a Somali town recently recaptured from the Islamists, killing several soldiers, according to local army officials.
The troubled Horn of Africa nation has witnessed a surge in attacks as government forces and allied militias wage a declared "all-out" war against the Al-Qaeda-linked militants.
The jihadists stormed the base at Janay Abdale, located around 60 kilometres (40 miles) outside the port town of Kismayo.
Somali army officers said the militants used explosive-laden vehicles to mount an attack on the base before they were repelled.
"We have lost seven soldiers in the fighting," Mohamed Rashed, a local military commander, told AFP by phone.
Another officer Sugow Abdi, who was among the troop reinforcements sent to the base, said several soldiers were killed in heavy combat.
"Fifteen soldiers who were wounded in the attack were taken to the hospital in Kismayo," he told AFP by phone.
Related video: Israeli attack wounds Palestinians as settlers and soldiers dance (Al Jazeera)
When videos like this emerge, Palestinians say it's not the
Loaded: 3.89%Pause
Current Time 0:00
/
Duration 2:32HQSubtitlesFullscreen

Al Jazeera
Israeli attack wounds Palestinians as settlers and soldiers danceUnmute
0
Al-Shabaab claimed responsibility for the attack.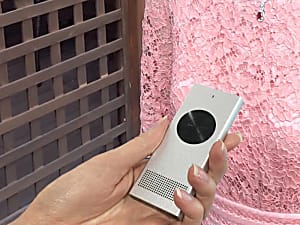 Genius Japanese Invention Allows You To Instantly Speak 43 Languages
Somali forces wrested control of Janay Abdale from the militants in January as part of a ramped-up government offensive against the militants.
Al-Shabaab has been waging a bloody insurgency against the central government in the fragile nation for about 15 years.
In recent months, the army and local militias known as "Macawisley" have retaken chunks of territory in the central Galmudug and Hirshabelle states in an operation backed by US air strikes and an African Union force.
Despite the gains by the pro-government forces, the militants have continued to demonstrate the ability to strike back with lethal force against civilian and military targets.
In the deadliest Al-Shabaab attack since the offensive was launched last year, 121 people were killed in two car bomb explosions at the education ministry in Mogadishu in October.
Although forced out of Mogadishu and other main urban centres more than a decade ago, Al-Shabaab remains entrenched in parts of rural central and southern Somalia.Provided by SyndiGate Media Inc. (Syndigate.info).
Sponsored Content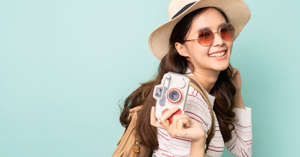 Best deals on hotels and holidays!
Find a jaw-dropping destination for your next trip
MORE FROM NEW VISION
Milan hold off toothless Tottenham to reach Champions League quarters
Ten Hag sticks with Fernandes as United captain after Liverpool pain
Losing culture? Mbappe's PSG reflect on latest Champions League failure
TRENDING STORIES
More for You